Ich lese in Englisch. Nicht, weil der angelsächsische Buchmarkt größer ist – was er natürlich ist – oder, weil dort viel mehr Fantasy veröffentlicht wird als in Deutsch – was auch wahr wäre – sondern, weil ich deutsche Bücher, die mir gefallen, unbewusst bei meiner eigenen Schreiberei nachäffe. (Letztes Jahr habe ich noch einmal "Unter'm Rad" gelesen und schon verwandelte ich mich in einen Hermann-Hesse-Klon. Kein schöner Anblick!)
Bisher ist mein persönlicher Stil ein zartes Pflänzchen, das ich schützen muss. Vielleicht habe ich ja in Zukunft mehr Selbstsicherheit. Bis dahin höre ich für den deutschen Markt halt weiterhin Eat. Read. Sleep.
2021 war kein so guter Jahrgang für meine Bücherauswahl, ich habe nur zwei Büchern die volle Punktzahl gegeben. (Das letzte Vierteljahr war ich so sehr mit unserem Umzug beschäftigt, dass ich nur Kurzgeschichten gelesen habe.) 2020 gab es noch fünf Gewinner. (Links zu Fairbuch, kein Affiliate-Link)
"All the Light We Cannot See" von Anthony Doerr
"We Have Always Lived in the Castle" von Shirley Jackson
"The Illusion of Separateness" von Simon Van Booy
"Sixteen Ways to Defend a Walled City" von K. J. Parker
"Uprooted" von Naomi Novik
Im letzten Jahr beeindruckten mich zwei Werke besonders:
---
"The Left Hand of Darkness" von Ursula K. Guin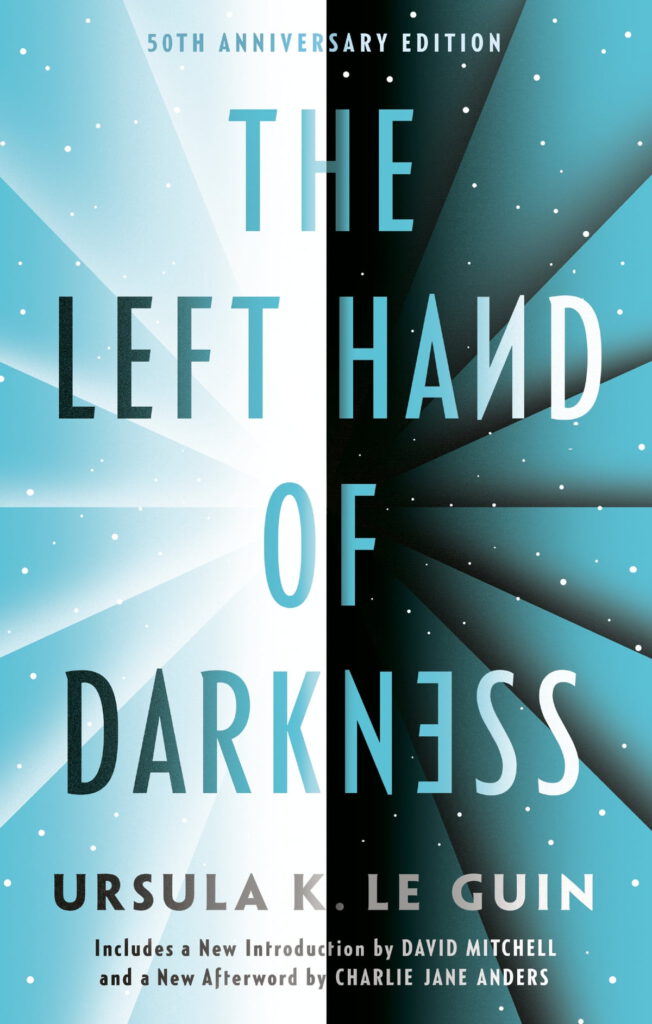 "The king is pregnant". This book must have been like a revolution for Science Fiction, back when it was published in 1969. It's not "hard" sci fi at all, its concept is a thought experiment. What if there was an androgynous human race on another planet, where everyone is not a he or a she, but both? What if they develop libido only on three days a month? This is the topic which made "The Left Hand of Darkness" so famous in its time.
Now, fifty years later, where we discuss gender on a new level, its conclusions have not lost their appeal. One critic on this work was, back in 1969, that the protagonist labels everyone he meets as "he", even though "she" would have been sufficient, too. That's a good point, I guess. But 1969 was before the second wave of feminism and the heroes in science fiction still were mostly manly men. Other books published that year were "2001: A Space Odyssey", "The Man in High Castle", Slaughterhouse Five" and "A Clockwork Orange" – no female characters with their own agency in these, yet they are called classics.
I was even more fascinated by the religion that had developed in Karhide and by the love story between the Terran named Ai Genry and Estraven. Their love was only possible because they were different. It's not a deep understanding of each other or a sexual tension binding them together, but the respect of the fact, that each one of them is an alien to the other.
---
"Plainsong" von Kent Haruf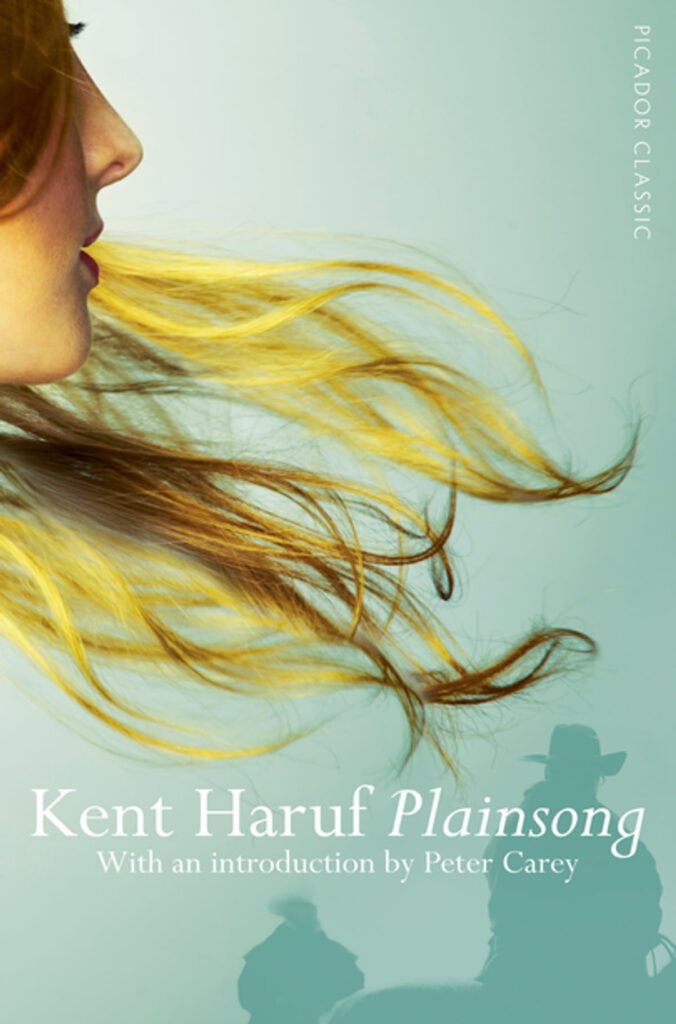 This book is a masterwork. I can't describe properly what makes it so special. But it has to be the narrator's voice. It's written in a first person point of view, using an omniscient narrator, a pov that's seems a little out of date. It fluctuates between an objective and a subjective stance, meaning: We can sometimes hear the character thinking. But it's not taking the easy way. Everything we see and hear tells us about the characters, informs us of the world Haruf has created for us. The language is very unobtrusive and poetic, but the author is never shining through. Everything is told in favour of the characters. There is no judgement in this book. We simply are witnesses as the story of life itself unfolds. I'm very impressed.